Okay, quite some time ago I attempted to make a video to show how to crochet the crocodile stitch, but alas I am not a paying WordPress subscriber. I suppose I could go to my Youtube account and make one to upload here, but have not had the time. And, there are very many videos on youtube to help teach this stitch. I did not realize how very many different ways there are to do the stitch. And some make it a lot more difficult than it needs to be.
So, I am going to share where I got my patterns and whomever would like can get them and do the stitch like I did. For the Mermaid Scales bags I made (which is just a simple variation of the crocodile stitch) I used this: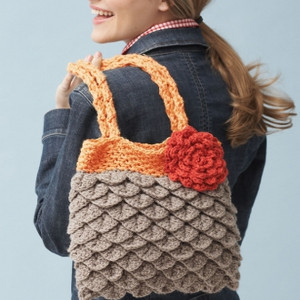 https://www.allfreecrochet.com/SummerBags/Mermaids-Favorite-Crochet-Tote-Bernat
For the Crocodile Stitch Leafy Fingerless Gloves, I purchased the pattern from Bonita Patterns.
Purchase the pattern here:
https://www.bonitapatterns.com/products/leafy-gloves?variant=1171191044
It is not very expensive. Only $5.50 and very much worth it!
Enjoy! Please use the contact button below the picture at the top of my blog with any questions, and I will do my best to accomodate.